Latest addition to Dragonpay's portfolio of localized payment methods.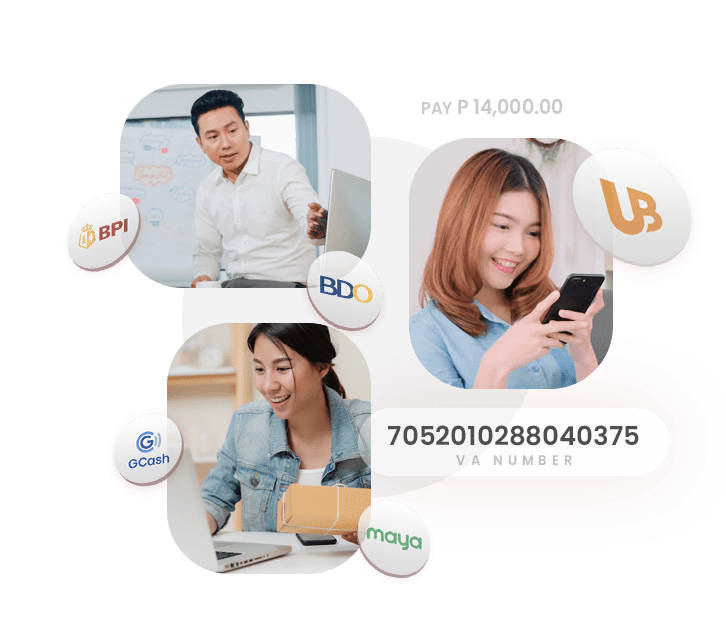 What is Virtual Accounts?
Empowering businesses of all sizes through payments
Virtual accounts are temporary accounts meant for transacting on behalf of a real physical account.
Virtual accounts enable merchants to collect local B2B and C2B payments from all major banks and e-wallets. 
With the use of unique virtual account numbers, merchants now have the ability to reconcile and identify transactions in real-time.
Virtual accounts make it easier and faster for both businesses and customers.
Merchant creates a unique single or multiple use virtual account number associated to a specific invoice or customer
Customer pays amount owed into the virtual account using their bank or e-wallet
Dragonpay validates payment real-time and credits the payment

Accept payments without local bank accounts, even works for overseas merchants

Real-time payment acceptance from any major bank or e-wallet with seamless reconciliation

Customize VA numbers such as using customer's phone or identification number