Customers can pay using online banking, over-the-counter cash deposits, ATM and mobile payments.
Cash payments are accepted nationwide at brick-and-mortar branches of major and mid-sized commercial banks, department stores, supermarkets, groceries, business and remittance centers. Anybody with cash can now purchase online.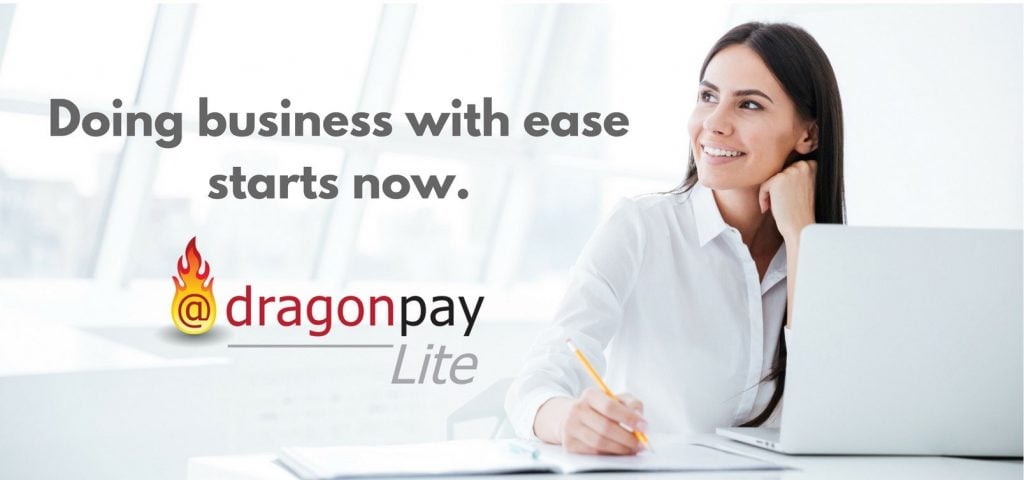 With ZERO SETUP FEE, you may now start accepting online payments in 3 SIMPLE STEPS:
Click the Register Now button below.
Complete the online form with your basic company details.
Wait for your confirmation and account setup instructions via email.
Applications are normally processed in 1 to 2 business days.
Enjoy these advantages with a Dragonpay Lite merchant account:
Feature

Lite Edition

Standard Edition

Dragonpay Credits, BDO Over-the-Counter Cash Payments, BDO Online Banking, BDO ATM Payments, Unionbank Online Banking, Coins.ph, GCash and PayPal.

All online banking, over-the-counter cash payments, ATM, mobile, e-wallets, PayPal, credit cards, Cash on Delivery (COD) supported

Php 20

(Except for PayPal which is 4.5% + P15 and GCash which is 2.0% + P10)

Php 10/15/20 depending on channel

(Except for PayPal which is 4.5% + P15 , GCash which is 2.0% + P10 and Credit Cards)

Application must be completed online

An account manager can visit and assist you
Dragonpay Lite Tutorial Video