Shop online and pay using Cash on Delivery option via GoGo Xpress
Dragonpay gives more convenience to your online shopping by adding a Cash on Delivery option powered by GoGo Xpress.
GoGo Xpress, a quality product of QuadX Inc., is one of the fastest growing start-ups in the Philippines, specializing in cross-border digital logistics and payment processing.
Paying Cash on Delivery is easy!
Step 1
Shop Online.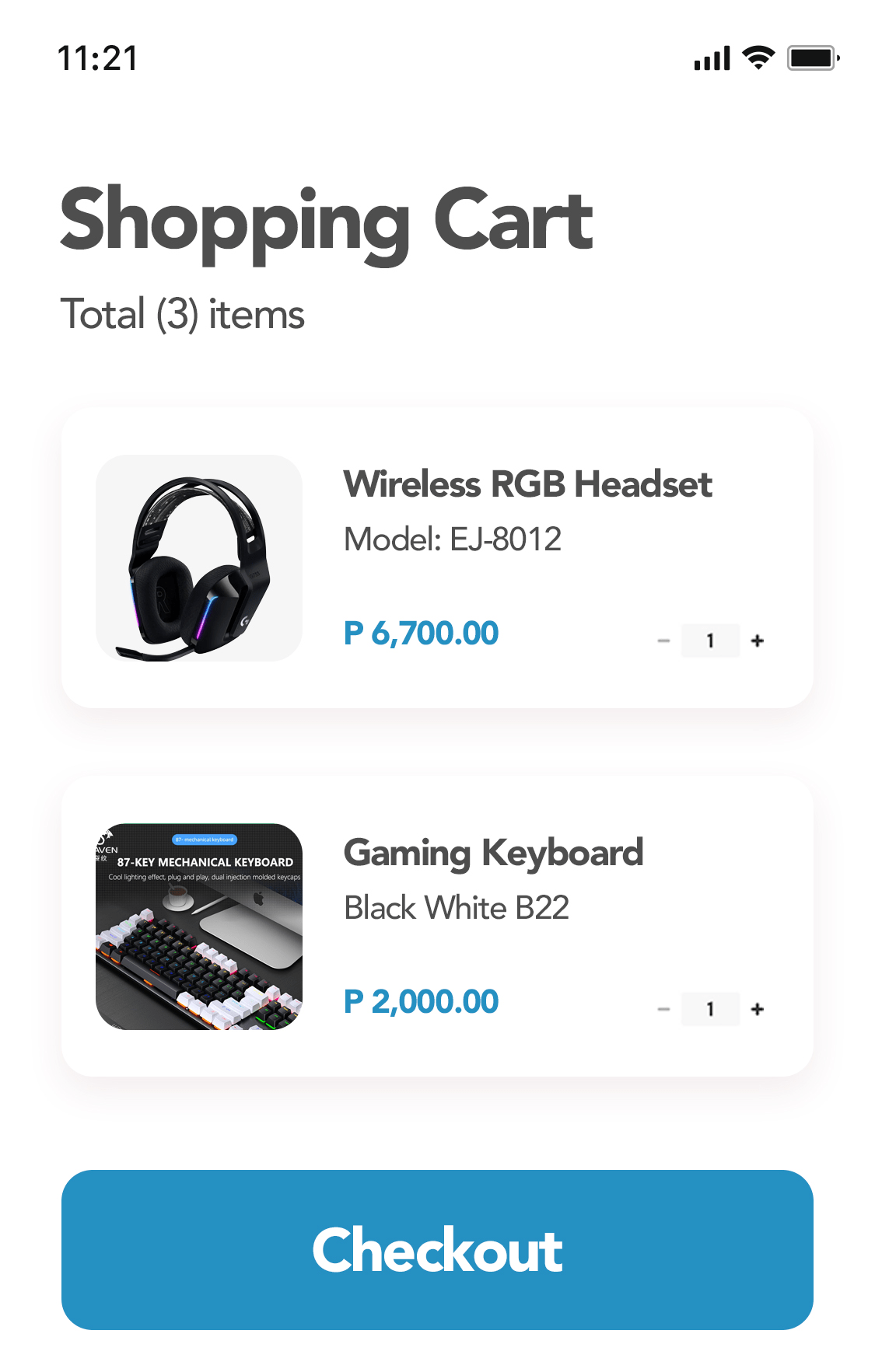 Step 2
Choose Dragonpay on checkout.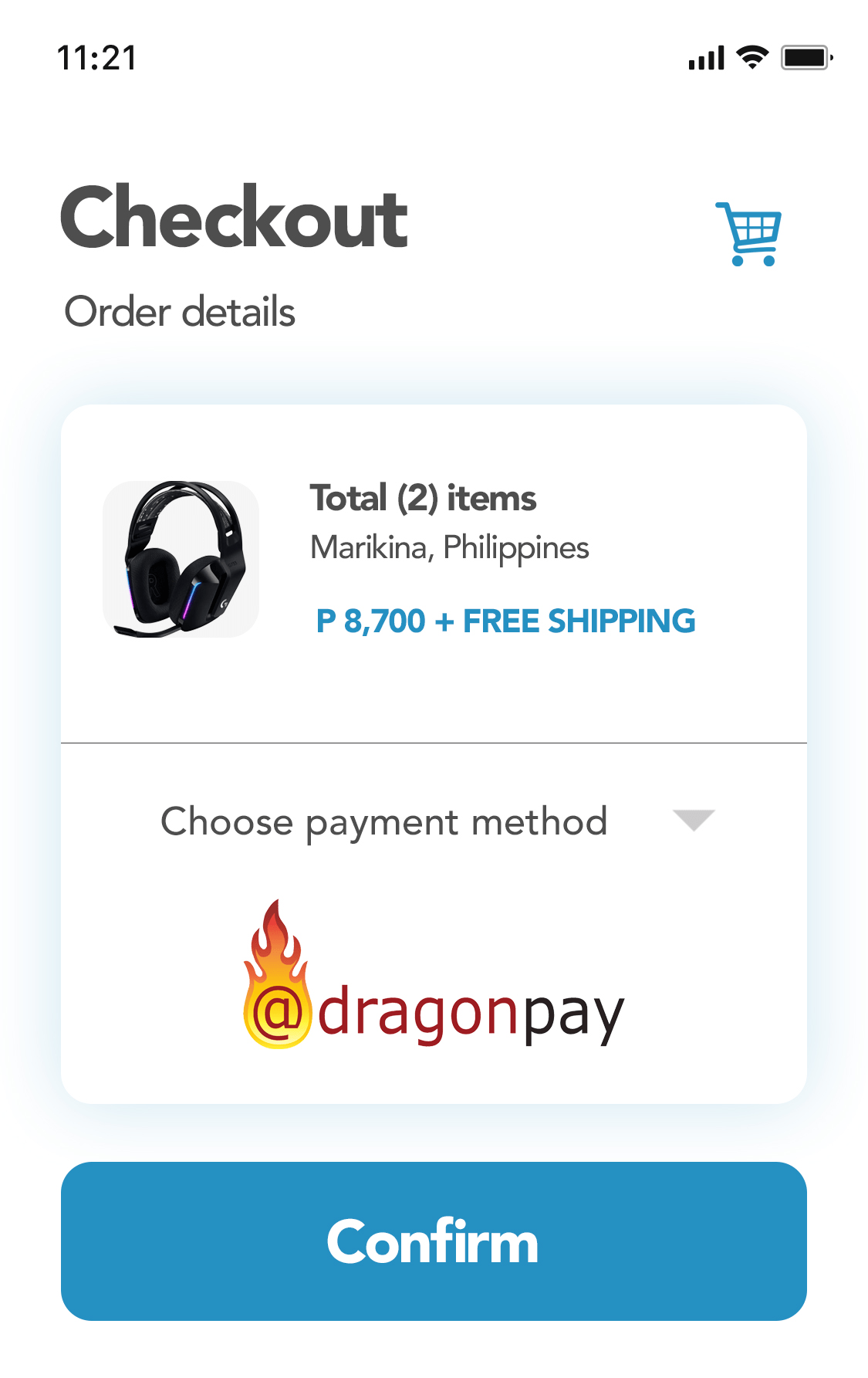 Step 3
Choose GoGo Xpress Cash on Delivery option.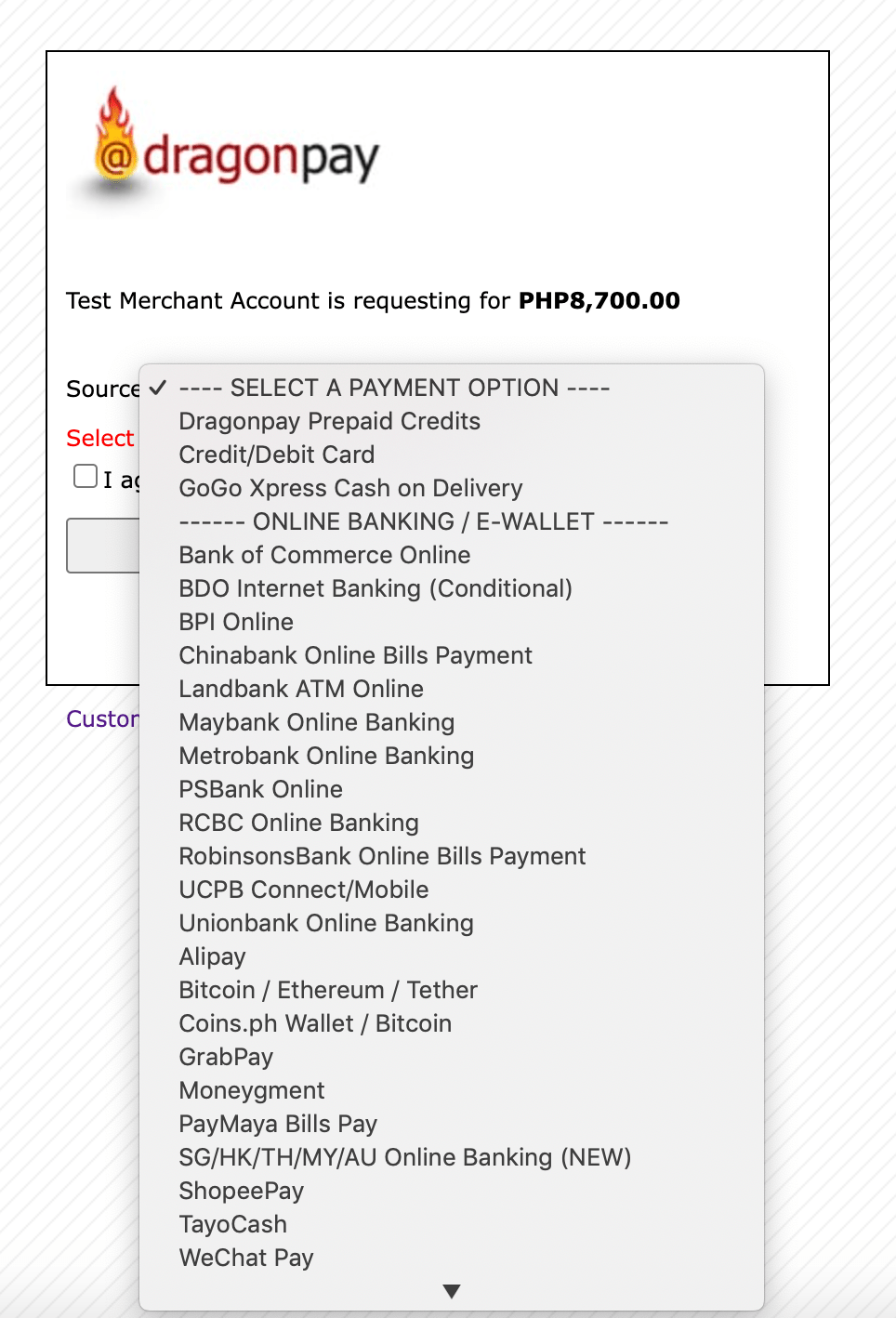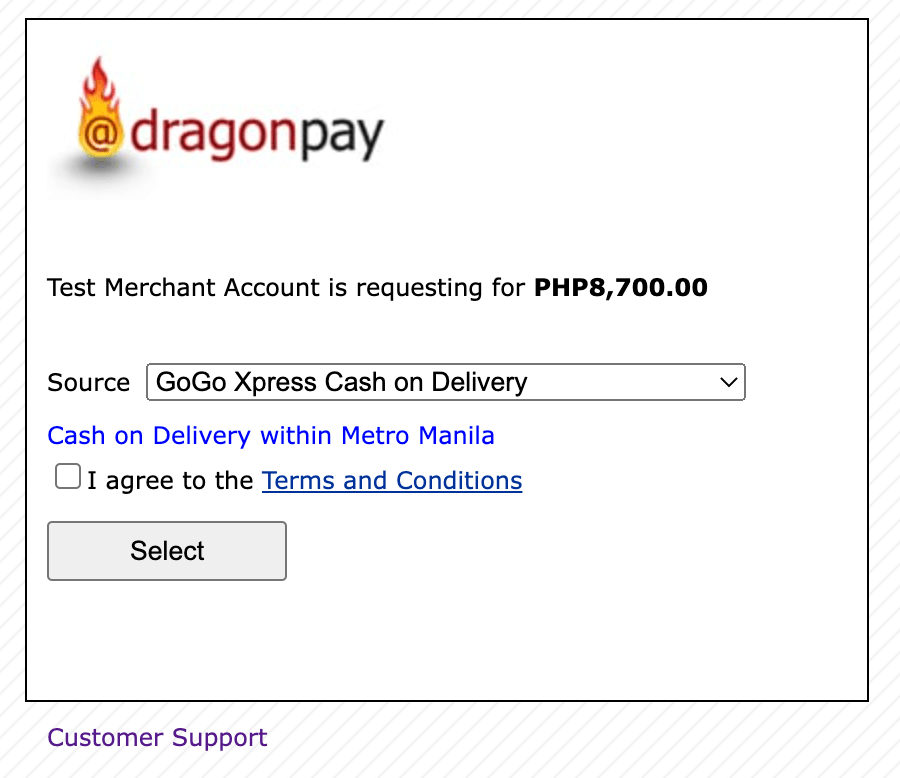 Step 4
Type your details.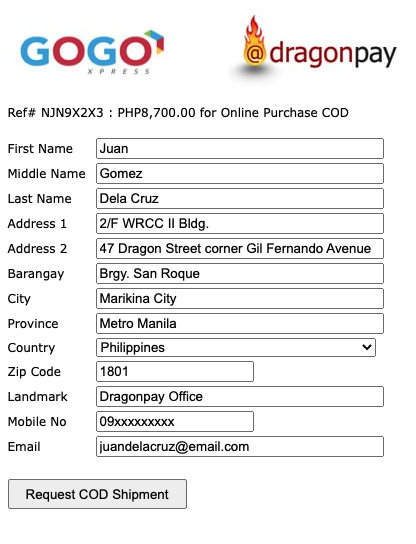 Didn't find what you're looking for?