Dragonpay can give your customers the flexibility to choose the payment method that's right for them – giving you a higher selling potential.
QR Ph is the national QR code standard launched by Bangko Sentral ng Pilipinas (BSP) last November 2019 that allows payment among participating banks and e-wallets in the Philippines.
This standard allows BSP-supervised financial institutions (BSFIs) to read QR codes regardless of the source. This means that if you have a QRPh-compliant QR code (as shown on the example below), you should be able to scan and pay using any of the supported e-wallet or online banking facilities listed below.
Now, what is "P2M"? It means Person-to-Merchant which happens when you shop to a store and pay — you are the person making a payment to a merchant.
Simply follow the steps below:
2. Select "QR PH" from Dragonpay's dropdown list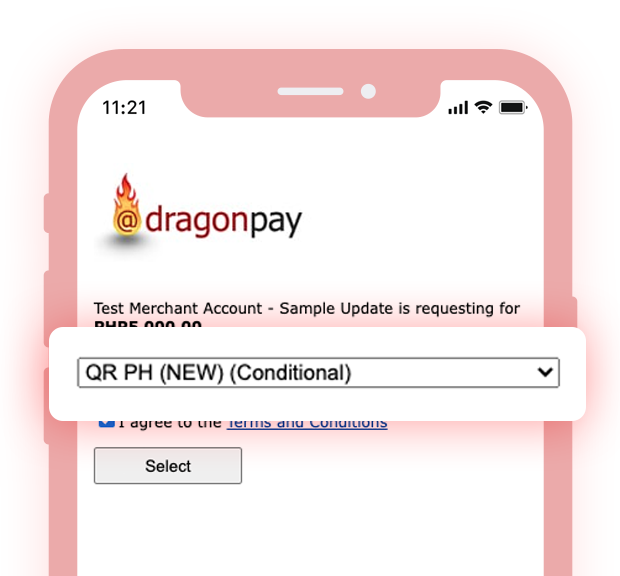 3. A QR code will be generated and you need to open your online banking/e-wallet app to scan the QR code.*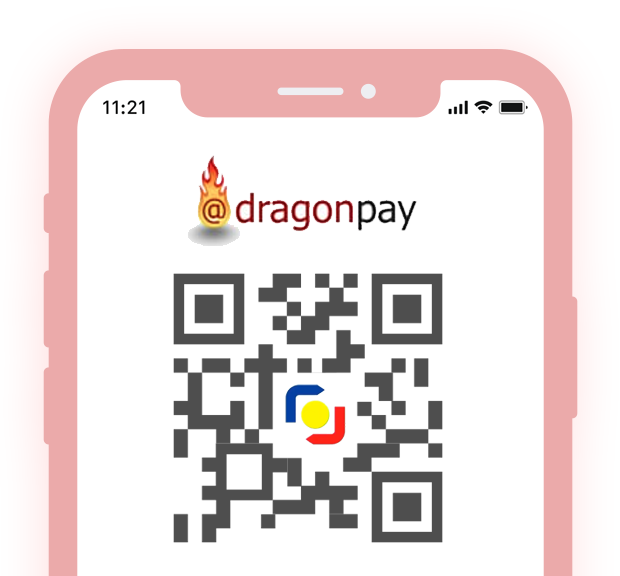 *You may refer to the list of supported banks as of 11 May 2022 (which is subject to further updates from Bangko Sentral ng Pilipinas)