QR Ph is the national QR code standard launched by Bangko Sentral ng Pilipinas (BSP) last November 2019 that allows payment among participating banks and e-wallets in the Philippines.
This standard allows BSP-supervised financial institutions (BSFIs) to read QR codes regardless of the source. This means that if you have a QRPh-compliant QR code (as shown on the example below), you should be able to scan and pay using any of the supported e-wallet or online banking facilities listed below.
Now, what is "P2M"? It means Person-to-Merchant which happens when you shop to a store and pay — you are the person making a payment to a merchant.
Simply follow the steps below:
2. Select "QR PH" from Dragonpay's dropdown list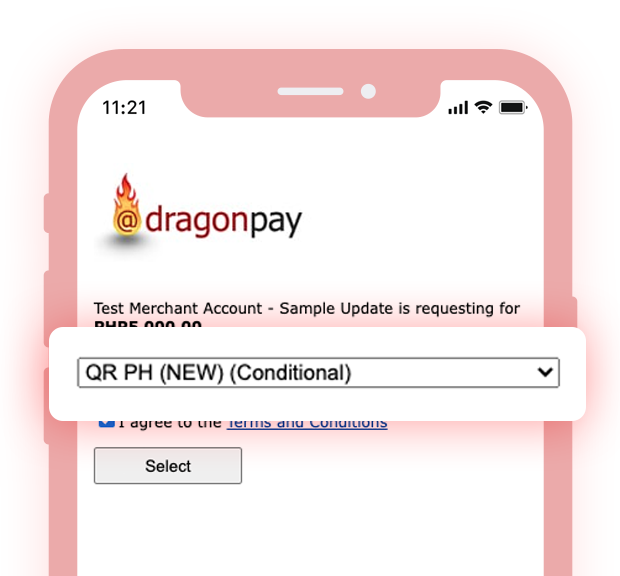 3. A QR code will be generated and you need to open your online banking/e-wallet app to scan the QR code.*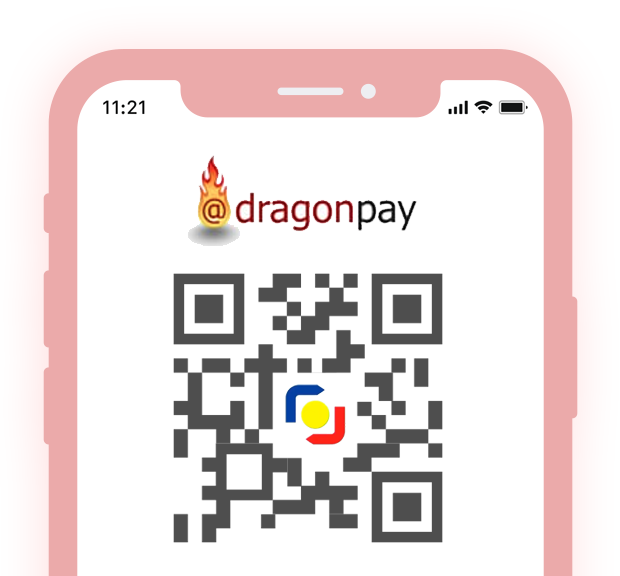 *You may refer to the list of supported banks as of 11 May 2022 (which is subject to further updates from Bangko Sentral ng Pilipinas)
Grow your business today!
Dragonpay makes it easy for you to accept various payment methods for your business.