Paying Online using BDO Retail Internet Banking​
You may make online payments to Dragonpay-accredited merchants using your BDO Retail Internet Banking (RIB) facility.
Step 1
Login to BDO Retail Internet Banking (RIB).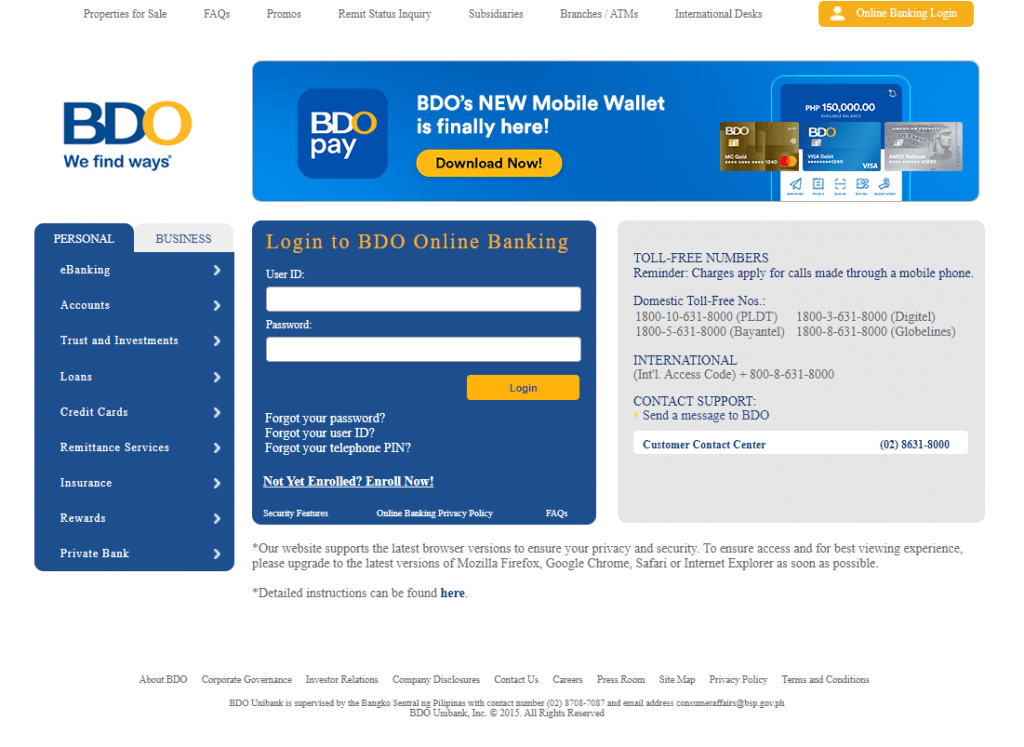 Step 2
From the main menu, go to Send Money >> Send Money to Any BDO Account.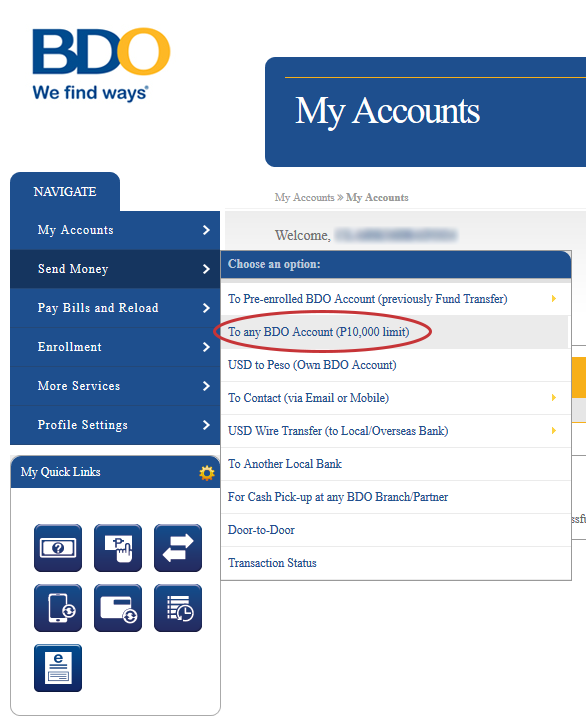 Notes:
If you are unable to receive One Time Passwords (OTP) via SMS — for example, you are based outside of the Philippines, you can also enroll Dragonpay as a 3rd Party Fund Transfer account and go through Financial Services >> Fund Transfer >> Transfer Money.
Send Money to Any Account has a minimum amount requirement of Php100 and a daily maximum limit of Php10,000.  If you will regularly use Dragonpay, we recommend that you go through the one-time enrollment for a 3rd Party Fund Transfer instead.
Step 3
For Source Account, choose your account where the payment will be deducted from.  In the Destination Account, enter Dragonpay's account (001670237999).

Note: Account number is temporary and will change back to 001678005430
In the Amount field, enter the exact amount due.  For Message, enter your 8 to 10 char Dragonpay reference number (and nothing else).  It would be best to copy-and-paste the reference no. from our instruction to avoid typographical errors.  Then click the Submit button to proceed.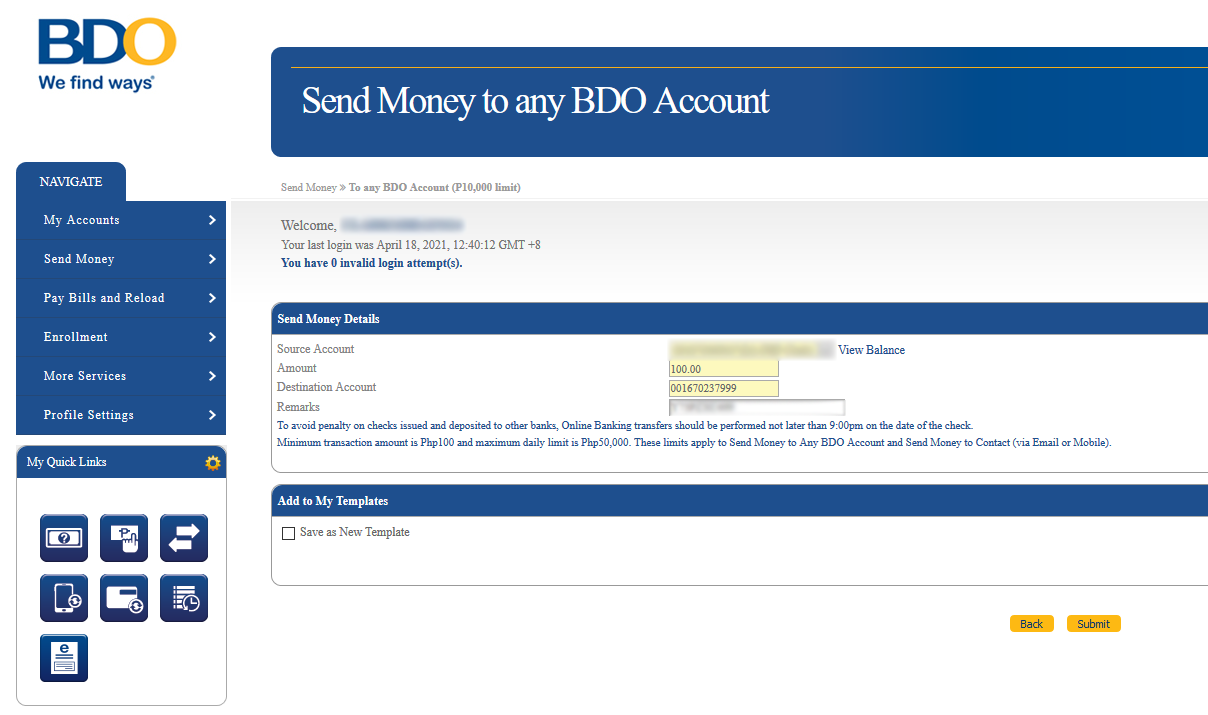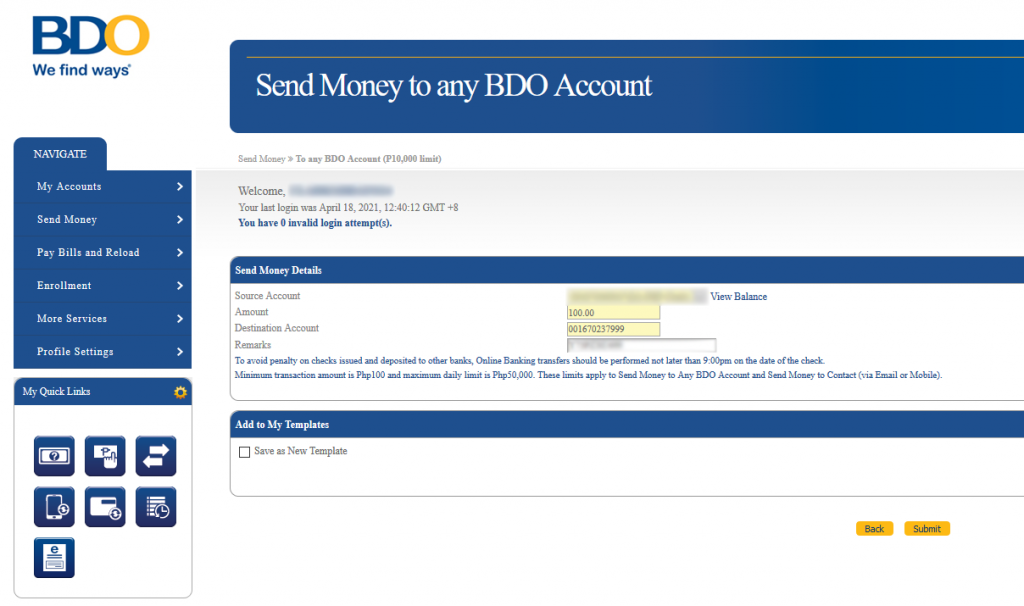 Step 4
BDO RIB will send a One-Time Password (OTP) to your registered mobile phone via SMS to confirm the transfer.  This step is applicable only if you used Send Money to Any Account.
Step 5
BDO RIB will display a Transaction Acknowledgement screen.  Copy the last 6-digits of the confirmation number (FT-XXXXXX-nnnnnnnn, where 'nnnnnnnn' is the last 6-to-8 digits) displayed on screen.  You will need these numbers to validate your online payment with Dragonpay.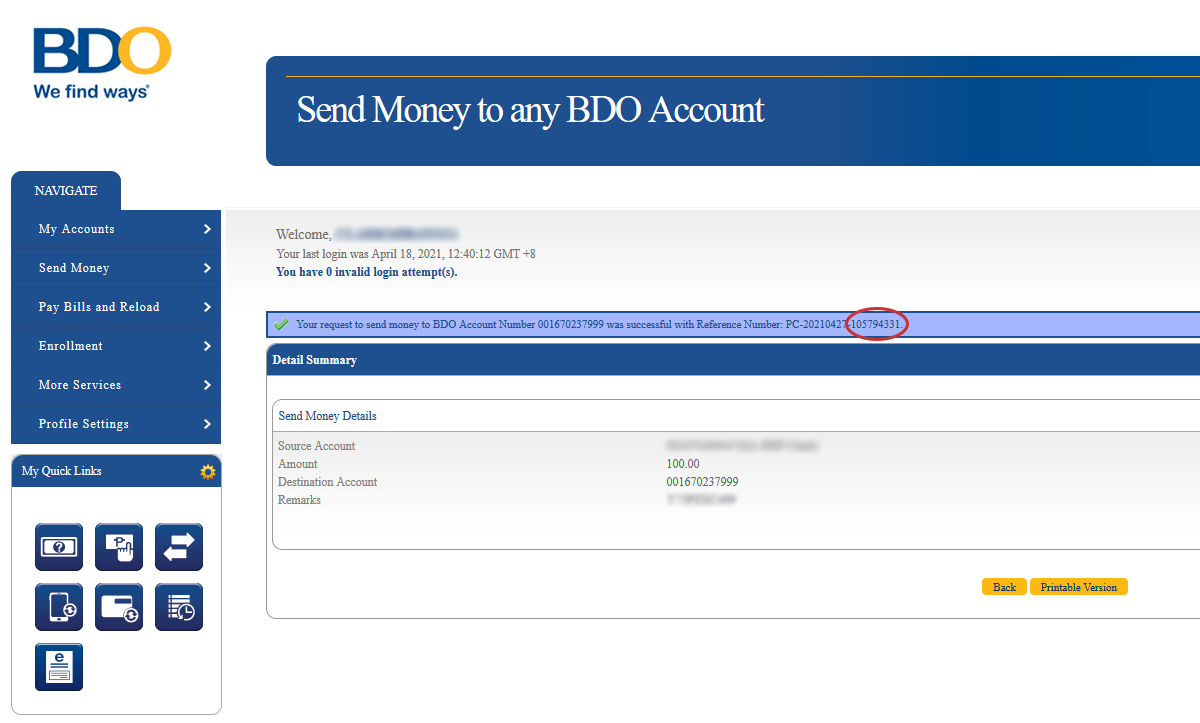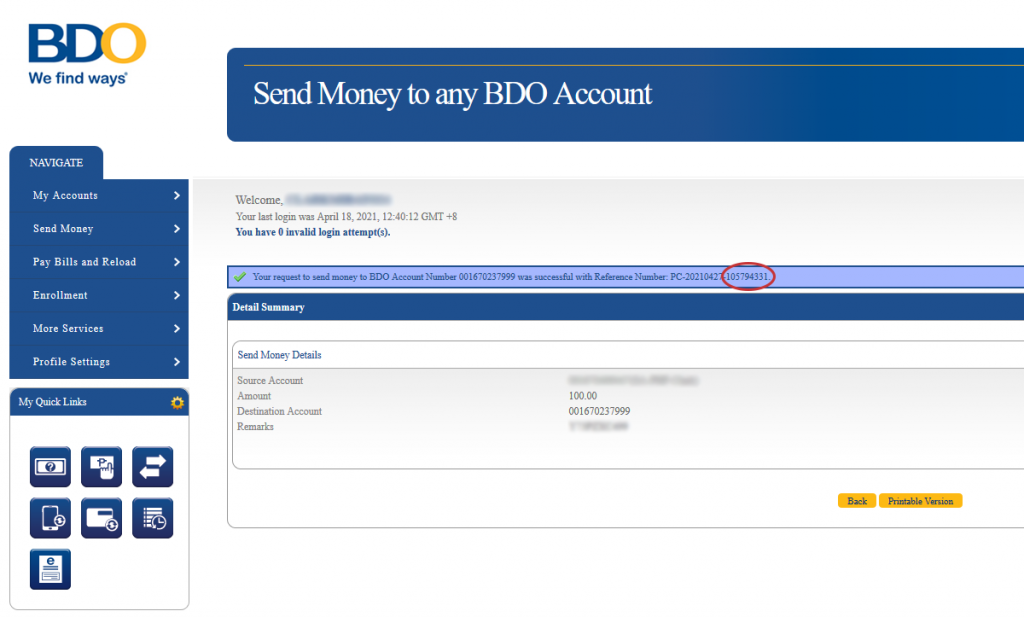 Logout from BDO RIB.  (Note: BDO RIB will also send a confirmation email to your registered email address.  The Fund Transfer Reference Number can also be found in that email.)
Step 6
Click on the validation link in item #3 of your email instruction.  You will be redirected to a page which will prompt for the last 6-digits of the Reference Number.  Paste the number sequence that you copied from Step 6 onto the blank.  Click on the Validate button to complete the process.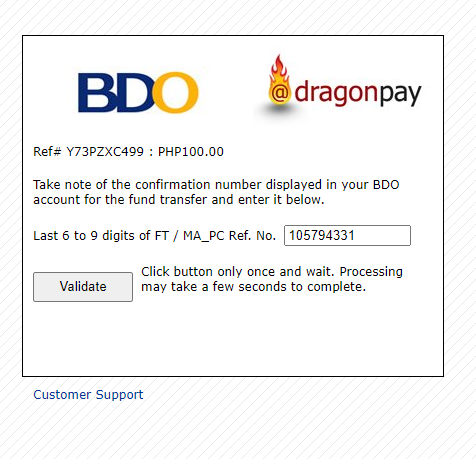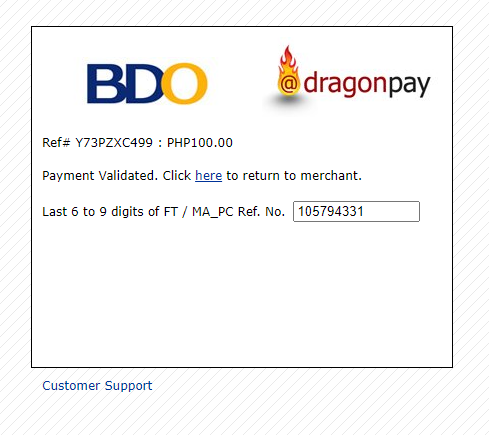 Note that sometimes it can take anywhere from 1 minute to 5 minutes for our system to synchronize with the bank.   So if you validate too soon, the screen may prompt you to retry.  You may retry up to 5 minutes.  If the validation still fails, contact Support for assistance.
Didn't find what you're looking for?