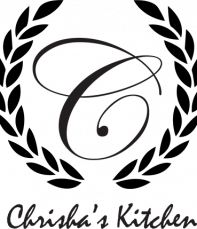 Over the past months, the looming uncertainty brought by COVID-19 have showcased the rapid need for business models that align with social distancing requirements in order to protect jobs and companies' long term growth. Despite these challenges, startups such as Chrisha's Kitchen have been able to thrive at a time wherein demand for unique online offerings
are high for people confined to their homes.

Founded with the goal of producing appetizing yet healthy desserts suitable with a diverse range of diets, Chrisha's Kitchen offers keto friendly Salted Egg Fish Skin, and cakes guaranteed to be keto and diabetic friendly, sugar and gluten free, and contains low carbohydrates. They also serve tasty yogurts coming from Chef George (Madzoon).
Their success has propelled for further expansion to access a broader customer reach. This expansion to online orders, in addition to Dragonpay's cardless payment systems, have allowed for their quality cakes and keto-friendly delights to be easily accessible by the masses
despite the current social situation.
To avail of Chrisha's Kitchen's mouthwatering and guilt-free desserts, you may order at chrishaskitchen.com and choose Dragonpay as a payment option for convenience.